Assassin's Creed franchise is back with a new title called: Assassin's Creed Valhalla.
Ubisoft announced on Wednesday that this new installment in the long-running action-adventure series will take users to the Viking Age.
In Assassin's Creed Valhalla, players will travel back in time to embark on a Norse mythology adventure set in the era between 793, and 1066 CE.
Eivor, a fierce Viking raider, leads a clan of Norse people across the icy North Sea to flee Norway's endless war and dwindling resources.
Their mission: to build a new home in the hostile lands of England.
Following yesterday's announcement, the video games developer giant released today an new trailer where you can see an epic battle and the return of the Hidden Blade.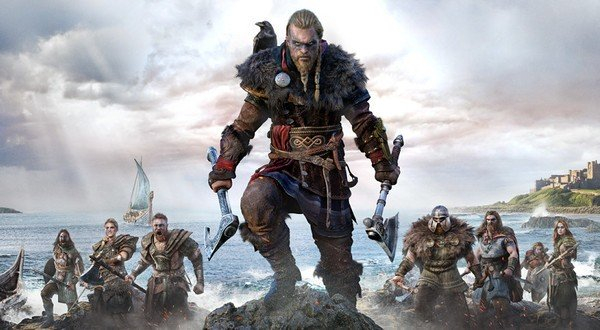 First concept art of Assassin's Creed Valhalla by BossLogic
Ubisoft revealed on Wednesday a piece of artwork about the upcoming game designed by the Australian digital artist, BossLogic, known for his illustrations and posters for Marvel titles like "Avengers: Endgame", and Disney movies such as Aladdin's live-action.
BossLogic's concept art showed a viking warrior holding an axe with an assassin symbol engraved, and behind him, two scenarios.
On one side, a viking ship navigating a stormy sea. On the other, a rocky landscape where a battle is taking place.
Valhalla is the first game in the series since Assassin's Creed Odyssey, which was released in 2018.
No official release date for Assassin's Creed Valhalla has been annouced yet, but Ubisoft hinted that it will appear by the end of 2020.
The video game will be available for Xbox Series X, PlayStation 5, Xbox One, PlayStation 4, Stadia and PC.
Users will be able to play via Ubisoft's subscription service: UPLAY+.
Ready for an epic viking battle? Watch Assassin's Creed Valhalla's new trailer below.